Customer Testimonials for Imports Unlimited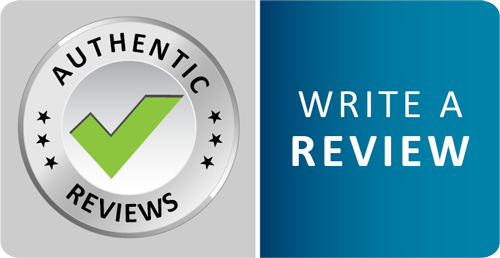 Customer Testimonials for Imports Unlimited
Katherine Fox -
2018 Ford Escape Titanium
by Katherine Fox

from Portland | June 14, 2019
This is the third review I am writing for

my favorite Car Destination. Unfortunately, one of them is still lost somewhere in cyberspace, so I will do a quick review for you readers: Both my boyfriend and I bought cars from Imports Unlimited several years ago. For both of us, it was our dream car; he a BMW and me a cute sporty Hyundai. Mike, the boyfriend still has the BMW. Me? I was having a great time with my sporty car (I am on Medicare, so you know my approximate age) until I kept blowing out tires. I am way too short for those cars. I returned to Imports Unlimited. The guys, all of them from Mike the owner to everyone in the back shop, was delightfully supportive and guided me through my adjustment to the fact that I just need to give up the dream and go for a high-riding car. They placed me in my 2012 Honda CR-V, and now I am the high-sitting Queen of All Potholes. This may not seem like a useful review for you to read, but please read below the surface. EVERYONE, from Mike to Dave and his guys in the back, is not only experts in their field but also the most honest and compassionate people I've ever met? certainly while shopping for a car. So here I am still with my CR-V and always looking for a reason just to visit that place to drool over the inventory. Dave has insisted that he will still look over my car and service it if anything is needed. Fortunately, though I would love an excuse, there is nothing needed. Now, Mike with his dream BMW: yesterday he, too, realized that a dream is great, but he needs a more SUV-ish car for his business and interest (he plays the stand-up bass). Yippee, another excuse to visit Imports Unlimited. Within ten minutes Mike was sitting in a gorgeous Ford Escape Titanium Edition, and we will have it in time for our Music Festival next week. Love Imports Unlimited and, more importantly, appreciate the honesty and sincerity of everyone there.
Mark Ryan -
2017 Kia Soul
The short- Shop and buy here with confidence that you'll bring home a good honest car. The long-Every staff member that I worked with as well as staff that I just chatted with are polite people that treated me respectfully and answered my questions with clear and concise rock solid information. No one that I encountered was wishy-washy or displayed a demeanor that left me thinking anything other than I was being told the truth. I've found Imports Unlimited to be a model business and appreciated the clarity that I experienced, because when I'm shopping for a car I want to think about the cars. I don't want my mind cluttered up with questioning if I'm being told the truth or if there's anything going on that's working against me. As well, I believe the staff at Imports Unlimited like their jobs and are happy to work there. For any naysayers reading this and thinking that my testimonial is not genuine because I'm just happy about my new car, or that I don't get out much, then OK, I'll say something bad- The decor. It's awful. That ugly blue linoleum tile is a big turn off. The cars in the showroom don't look good sitting on it. The look of the showroom isn't up to the level of this business. The seating. The seats look awful. One looked so bad I refused to sit on it. Back to the importance of my experience, my salesman, Art Parker. Art treated me well from the first hand shake. I tend to think I can test a salesperson because just about anytime that I'm spending money I ask a lot of questions, and especially in a car purchase. Yet no matter how many questions I asked Art always answered them and never got heated up. There were a couple of question I'd had that a salesperson wouldn't know, and in these cases Art took the bother to get me answers immediately. Nothing was a bother for him, not my interjecting during his speaking or even my requests for a longer test drive or even a second test drive. The guy was just great and very knowledgeable. It was truly my pleasure working with him. He even picked me up at my house because I didn't have a ride to the delivery of my new car. I will close by saying that I wouldn't hesitate to buy another car from Imports Unlimited, and with what I said at the beginning- Shop and buy here with confidence that you'll bring home a good honest car.
Cheryl Lambert -
2016 Ford Edge
Bought a 2016 Ford Edge from Imports Unlimited. It was almost perfect. One would think it just came off the showroom floor. Mike Caro was very attentive to answer all my questions about the vehicle. The team of Amy and Colleen were wizards at getting the paperwork to us and processing it. Dave worked with us to get the vehicle shipped to Texas. When there was a glitch with the shippers, they made sure we were aware of what was happening. The honesty, caring, and business savvy would lead me to recommend them to anyone needing a quality vehicle at a reasonable price. Would do this all over again!! These people make you feel like you are their ONLY customer. Sure don't feel this way at a regular car dealership.
Louis Rosen -
2017 Subaru Forester
I had an excellent experience dealing with the folks at this dealership. Though I ultimately chose not to buy a vehicle at this time (any vehicle, from these nice folks or others) I want to compliment Rick and Mike for the best car shopping/ buying experience I have ever had. They were patient, polite and knowledgeable. When my wife wanted to check out the car I fell in love with they treated her wonderfully. When I am in the market again I will definitely be in touch with these great people.
Deborah Hulien -
2016 Mini Cooper Countryman
We had a great experience shopping for a great Mini-Cooper Countryman. Mike and Art were thorough, fun, precise professionals in their business. Although a bit skeptical about the good deal we got from Imports Unlimited (a REALLY good deal), we trusted their sales plan for us. BUT, we did not rush to hurry up to thank them, and really wanted to see how the new Countryman Mini performed after 6 months before we sent off our praises and hallellulia's! Now 6 months have passed, and as true to their promises, the vehicle performs beautifully, lots of rocket power and zip, fun to drive and lots of compliments from total strangers about this special vehicle. So hats off to you Mike and Art, and Tom and I-Debi, and "Trudy" the mighty-mini thank you with whole hearts. We will look you up again sometime when we find the need for another vehicle. There is just NO ONE else we'd rather do business with! Have a prosperous remainder of 2017. Debi, Tom and "Trudy" -Park Ave Mini, Hulien August 2017
Valerie S. -
2007 BMW 335xi
I've purchased two vehicles from Imports Unlimited. Given my experience, I think I owe it to Mike to post a review. I purchased my first vehicle in 2003. Yes, nearly 14 years ago! It was a recovered stolen 1998 Toyota 4Runner with 70,000 miles. I STILL drive that 4Runner, it now has almost 300,000 miles and it is as reliable as the day I bought it. Change the oil regularly and keep good tires on the car and it will run forever! Mike has offered to buy back the car from me should I decide I want to get rid of it. I'm not sure I will ever want to do that! I purchased my second vehicle 5 yeas ago. It was a flood recovery 2007 BMW 335xi with 20,000 miles. It now has 125, 000 miles - I bought it to drive! - with no signs of water damage. Fun car to drive! Mike was very upfront about the history of both vehicles I purchased from him. As a bonus, he's just fun to buy a car from! He scrutinizes his purchases better than I could ever do myself and I've now tasked Mike with finding my next vehicle. Yes, he will do that for you! Great concept and great customer experience.
Kathy Fox -
2013 Hyundai Veloster
I drove only Honda Civics since 1980. There was no way I would ever switch to any other make or model car. However, my boyfriend casually brought me to Imports Unlimited, and I fell in love with this awesome Hyundai Veloster. The owner, Mike, was completely honest with me as to the water damage of the car. Though he could have been quite busy, since there were calls coming to him from all over the world (Really...All over the world!); he spent so much time with me and wanted me to be sure that I could adjust to giving up the love of my life, my Civic. I took the car home and I was given time to change my mind. But I didn't. I Loved the car. And then a few weeks after buying it, something goofy happened and it went into "Safe" mode. Not a problem; since Mike and his service department (run by Dave; another great guy) actually sent a tow truck to pick it up. They gave me back my Civic to use until they were sure they solved the problem. The problem not only got solved, but I saw how dedicated everyone is at that facility. I still stop by there to say "Hi" and show off my car. While I'm complimenting the sincerity of everyone who works there, I must include Michael S. He's at the desk next to Mike, and he still remembers my name and is genuinely concerned if I still like my car. You don't find that at any other car dealerships.... even Honda.

Timothy -
2011 Porsche Panamera
I was searching for an all wheel drive sports sedan with roomy seating. Mike introduced me to a Porsche Panamera 4, which was a perfect match and the purchase was a smooth transaction. A different Panamera 4S arrived with an even better color scheme. Mike spent the time to develop a trade-in deal and honored mutually agreed upon terms. He ensured that I was covered by the vehicle's warranty, which was critical to me being a previously owned, luxury car. Also, Mike's reputation among the Porsche service representatives is outstanding. Additionally, Dave in service is attentive to any maintenance and service needs as well as following up with his customers. I'm currently driving my second car from Imports and will continue to use them for future vehicles.
David G. Rowley -
2010 Jaguar XK
Pleasure to deal with!
MERCEDES BENZ E550 -
2010 M/B E550 4Matic
Best Dealership Experience I Have Had!
Barry & Carol Welch -
2005 ACURA TL
Twenty years ago, we purchased a Saab from a different dealership. After multiple repairs with no results, we brought the Saab to Imports Unlimited. They repaired the car at a low cost and we never had anymore problems. Since then we have purchased 9 cars from Imports Unlimited. Most recently we purchased an Acura TL that we still enjoy to this day. We have always been completely satisfied and recommend Imports Unlimited to all of our friends and family.
JS -
2005 Porsche Boxter
I purchased a used 2005 Porsche Boxster. The car underwent a strict PA inspection and then another by my local Porsche mechanic. He only works on Porsches. The auto passed both inspections perfectly. The car is exactly what I wanted -- a high performance car at a good price that was mechanically sound. The dealership worked with me very responsibly. They held the car as they said they would, answered my questions patiently, and were very helpful throughout the purchase process. The dealer was not pushy nor did they over-represent the car in any way. They kept the discussion very factual. Driving the car is great, pure fun. My kids and I are having a blast with it. Would I do it again? You bet, but I don't have to, not for a while at least. This one is a keeper. Thank you, Imports Unlimited.


Steven -
2004 Acura TSX
I brought the car to an Acura dealership for maintenance because of the convenience, but I had to bring it back to Imports Unlimited to be fixed correctly. Rudy delivered the car on time, and it was spotless. Mike was great as well.
Michele -
2007 Porsche Boxster
My first car purchase. WOW! Such great selections! I will certainly be one of their many returning customers. The staff at Imports Unlimited are the best!
Spencer -
2007 Infiniti g35
Great experience dealing with the staff at Imports Unlimited. Rudy, the salesman, was knowledgable and upfront about everything. The car runs great, looks great, and I got it for alot less than anywhere else.
Patricia -
2004 Lexus Es330
I had such a good experience at Imports Unlimited. Ana and Stan were very helpful and friendly. Everyone come on down! You won't be disappointed!